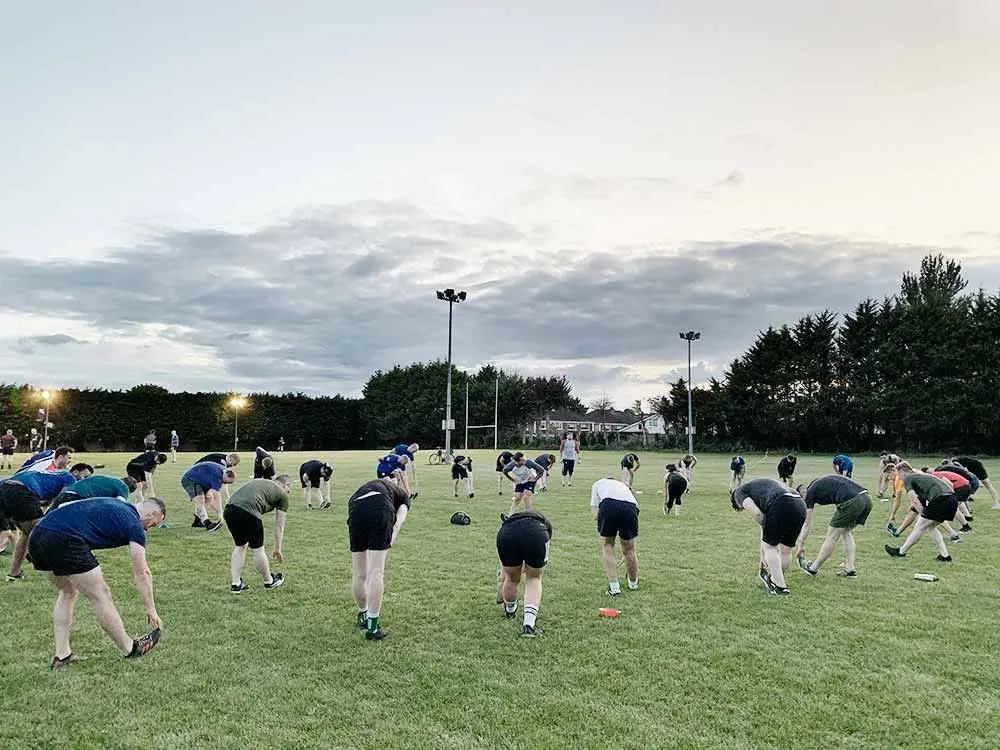 Training with the Warriors
Currently we train on Mondays and Wednesdays from 7pm at The High School, Danum, Zion Road, Rathgar, Dublin 6, D06 YR68.
Feel free to come along to one of our training sessions anytime you like. Training locations are subject to change at short notice so if you are coming along for the first time it might be a good idea to email the club or text us using the two buttons below!
The team is great with carpooling for training so let us know where you are travelling from and we can try our best to see if someone is going through your area.
The Emerald Warriors are looking for members with all levels of experience whether you are brand new to rugby/sport or if you are a seasoned player. With our Player Development Pathway and your willingness to learn and develop we can help transform you from the former to the latter.
We are an all inclusive rugby team and can boast players from all over the world and from all sections of society.