The Emerald Warriors RFC offers a range of different membership types including player and pavilion member. If you are interested in playing rugby you can join as a player.
You don't need to have any previous experience playing and many of our members have joined and learned the rules for the first time. We have a specific induction programme for new players and have a dedicated development squad where the focus is on learning about the game and meeting and socialising with other members.
In addition, we have pavilion membership for people who don't wish to play rugby but would like to be involved in other elements of the club including social events, join the weekends away, fitness activities, help organise and manage club affairs etc.
Currently about one third of our members are registered as pavilion members and we hope to develop this category of membership further in the coming months and years.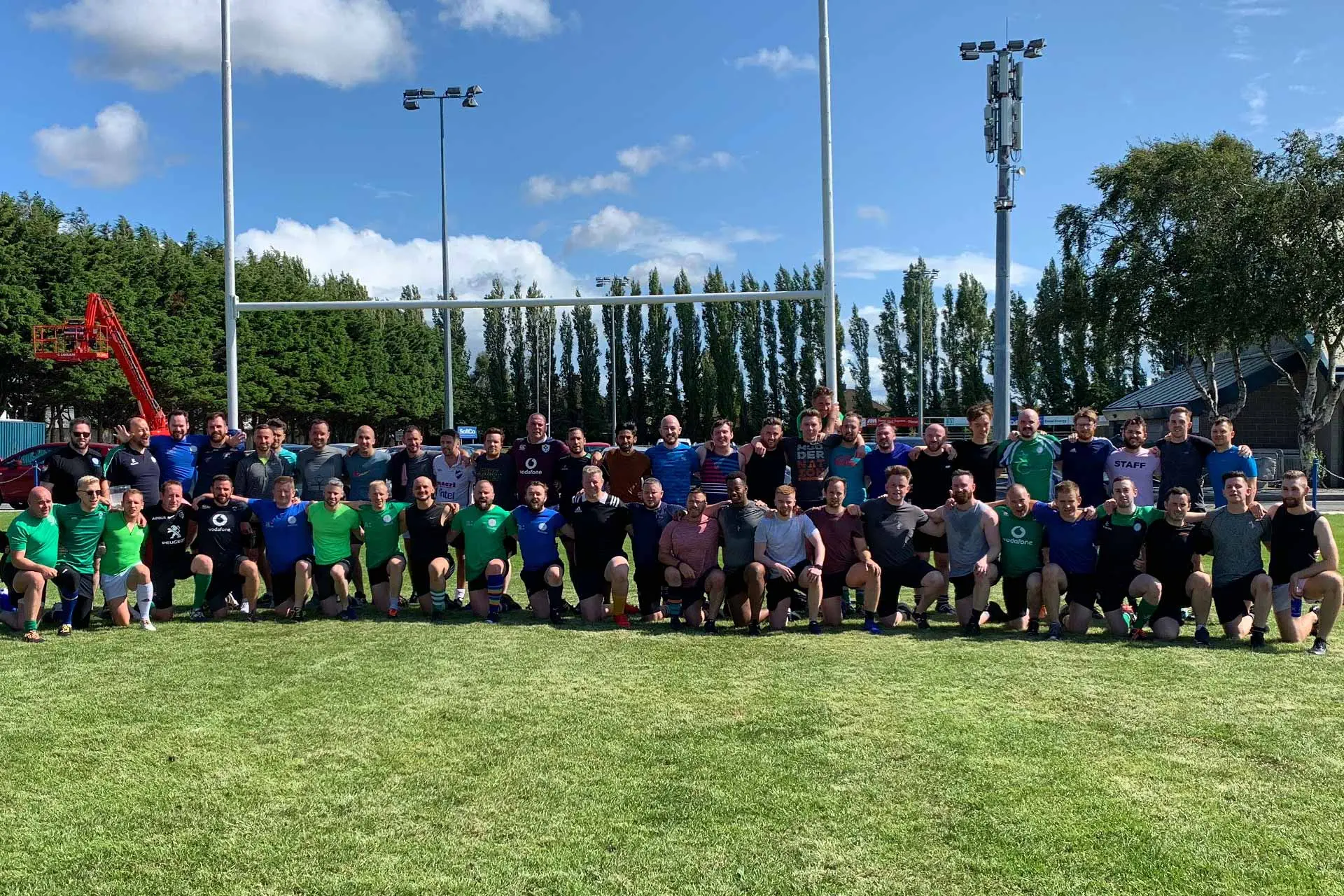 "It might seem daunting to join a new club but rugby is a game for all shapes, sizes, speeds, strengths and abilities, so there is a place for everyone. The guys in EWRFC are the most welcoming you will come across, come down to one of the trainings and give it a go!"
"Give it a go. Turning up to an open day or training session isn't binding you to anything. Try it out. If you don't like playing rugby that's fine, there's plenty of other ways to be involved, if you do like playing rugby great! No one knows what the future holds or where we'll be this time next year so try out now and you won't hear yourself say 'I wish I joined earlier'"
"Join!! You won't regret it! When I first joined the Warriors I was absolutely petrified but after making the leap I look back thinking that I should have joined sooner"
"I joined the Warriors to break my solitude and get physically challenged. I gained lifelong friends, discovered my competitive side and I now have a solid group of friends supporting one another. This is hands down one of my best decisions. If you think you might be curious about rugby or joining a LGBT friendly sport club, just do it. Come to training and say 'hi' and take it from there"
"Just come along to one of our open days or a training session. It seems daunting and nerve wracking but you won't look back. We were all in the same position at some stage so we know how it feels, as a result we will make you feel really welcome and part of the team as soon as you get there"